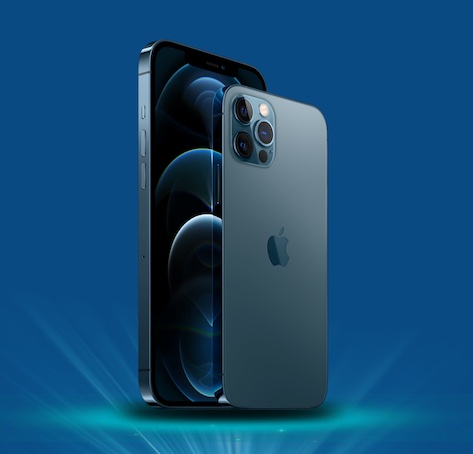 How to Participate
Want to be the winner of our iPhone 12 and other exciting prizes this season? Follow the steps below
Click the button below to subscribe to the Electronic Medical Record (EMR) for ₦1000/year
Log in to your portal and update your medical record with accurate medical information
Go to your profile, copy, & share your unique referral code with others to subscribe to the EMR. Make sure to tell your referrals to enter your referral code at the checkout. This is how we keep track of how many people you have referred
To qualify for any of our prizes, you need to refer at least 30 people to subscribe to the EMR service.
The more referrals you have, the higher your chances of winning. Good luck!
What is an EMR?
Your Electronic Medical Record (EMR) is a digital representation of all the information that would ordinarily be in your hospital file, including your medical history, diagnosis, prescriptions, vaccination records, allergies, lab findings, and doctor's comments.

When you subscribe to the EMR service, you can own all of these details on your device rather than having them locked up in the hospital. If you decide to receive medical care from a different medical practitioner, you can also share it with the doctor of your choice.
Why Should You Create An EMR?
Faster access to medical care when visiting a hospital
Reduced instances of misdiagnosis, improper prescription, or improper treatment administration
A clearer understanding of your health trends and tips for enhancing your health ​
Maintained privacy and security of your health information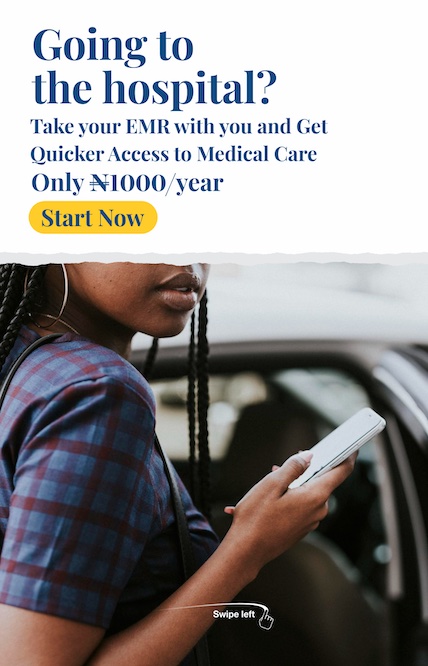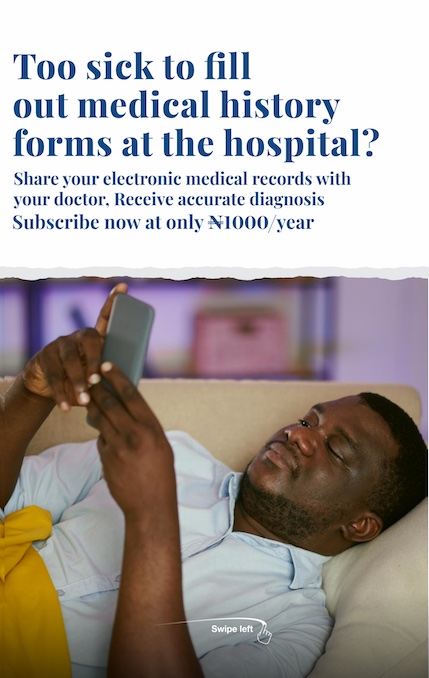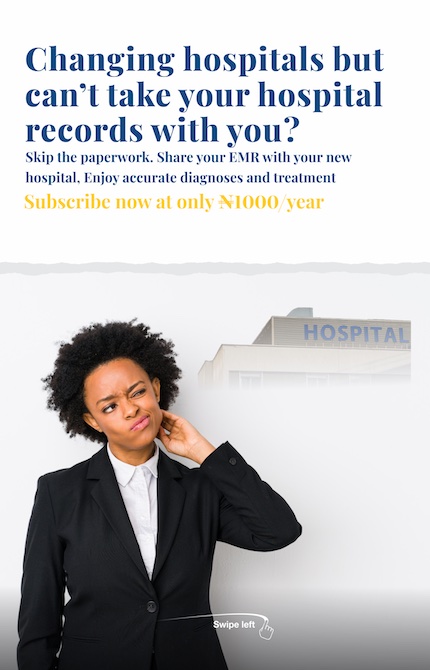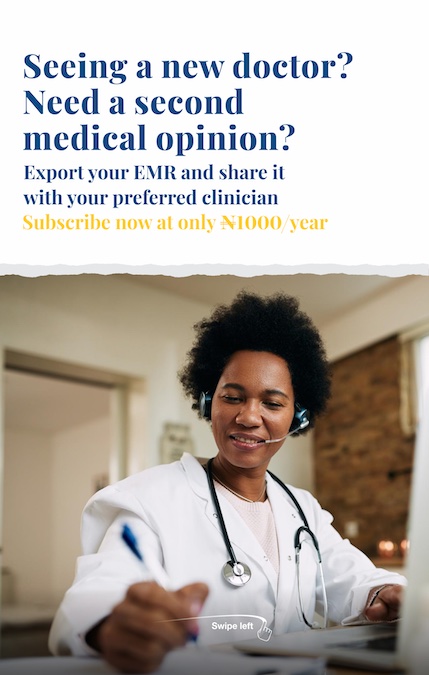 Take charge of your health
Download the app today!
The EMR is powered by
DiagnoStar Health,
Africa's premier health technology company.
Order medication, consult with foreign & local doctors and specialists, set up an EMR, access medical financing, and more with DiagnoStar.